Our Facilities
As part of the Toshiba Stroke and Vascular Research Center (TSVRC), the Hemodynamics & Vascular Biology Lab has many of its own facilities, and as part of SUNY at Buffalo, it has access to even more.
The Gates Vascular Institute & SUNY Buffalo's Clinical and Translational Research Center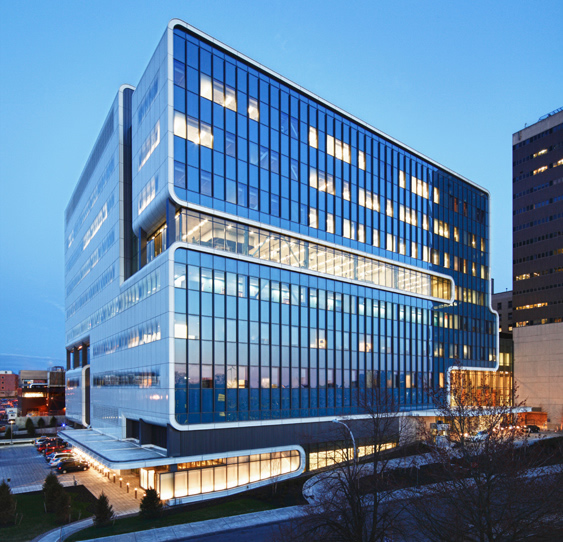 The Gates Vascular Institute (GVI) and SUNY Buffalo's Clinical and Translational Research Center (CTRC) are located next to Buffalo General Medical Center. The GVI/CTRC is designed to bring physicians and translational researchers together in new and exciting collaborative efforts, focusing on transforming medical research into new treatments and technologies.
With a strong focus on medical imaging, the building also houses numerous facilities for vascular and neurosurgical procedures, with four CT scanners and four MRI machines. It also contains SUNY Buffalo's Biosciences Incubator and the Jacobs Neurological Institute.
The Toshiba Stroke and Vascular Research Center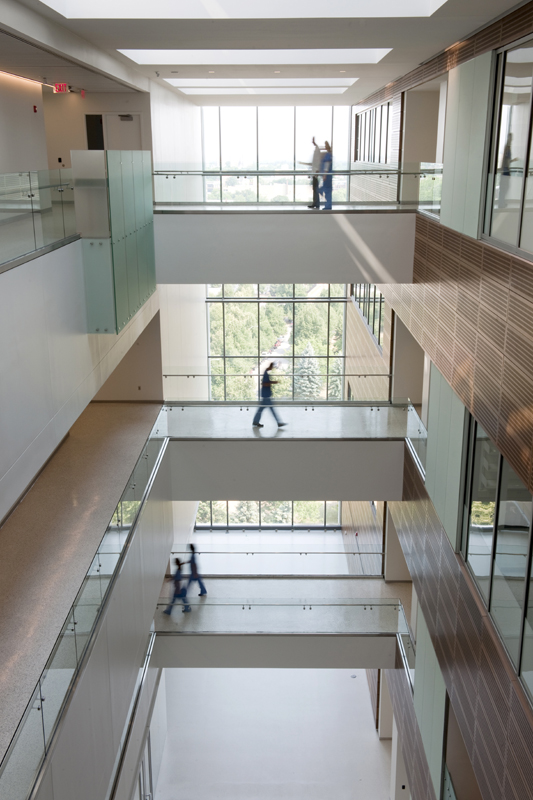 The Toshiba Stroke and Vascular Research Center (TSVRC), now located in the CTRC, was established as collaboration between UB clinicians, researchers and Toshiba America Medical Systems. It is no surprise that the TSVRC has become one of the most advanced imaging research facilities in the world, with x-ray Bi-Plane angiography accompanied by cone beam CT capability, 3T MRI, and Aquilion 64 CT.
By integrating the interdisciplinary expertise of radiation physicist, biomedical engineers, mechanical engineers, neuroscientists, and neurosurgeons, the TSVRC is the ideal translational environment to study cerebral vascular disease. Past and present studies have focused on aneurysmal hemodynamics, stent design, 3-D imaging reconstruction, solid-state imaging, micro CT and fluoroscopic advancements for stroke treatment, aneurysm initiation and development, and aneurysm rupture prediction models.

UB's Center for Computational Research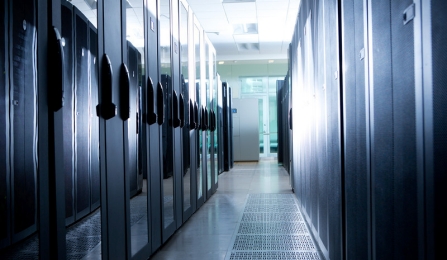 Housed in the NY State Center of Excellence in Bioinformatics & Life Sciences, SUNY Buffalo's Center for Computational Research (CCR) is a leading academic supercomputing facility. It is one of the most powerful academic supercomputing sites in the U.S., with more than 13 Tflops of peak performance. The CCR sustains high-performance computing and visualization laboratories, which include a 2000 processor Dell P4 (64-bit) Linux cluster, a 64 processor shared memory SGI Altix, and a 25 Tbyte EMC SAN.
A support staff consisting of Ph.D. level computational scientists, programmers, and database administrators with expertise in all areas of computing is also available at the CCR. Using the computational resources of the CCR, and the Science and Engineering Node Services (SENS) at SUNY Buffalo, we are able to power our computational fluid dynamics and finite element analysis on commercially available software, such as ProE, SolidWorks, ICEM CFD, STAR-CD and Tecplot.
Angiography Suites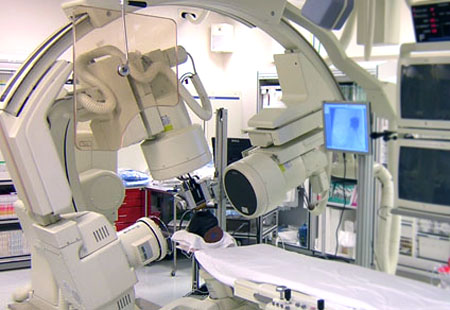 The TSVRC houses two fully functional Digital Rotational Subtraction Angiography (DSA) Suites. DSA allows us to take 3D pictures of vascular structures such as aneurysms, which can then be translated into powerful computers for simulation purposes.
The adjacent Angio Suite is also an ideal facility for performing Transcranial Doppler Ultrasound (TDU). This system is another powerful imaging tool that quickly and accurately measures the velocity of blood flow in the brain.
Microscopy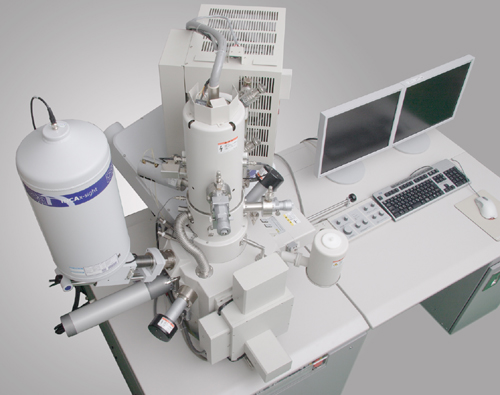 Our lab regularly employs many different microscopy techniques. We often take advantage of the fluorescence microscope, a Zeis Axioimager, to visualize the processes we are interested in cells and tissue sections.
Recently we have also been investigating the fine detail of aneurysmal blood vessels using scanning electron microscopes housed in the South Campus Instrument Center.