Engineering Profile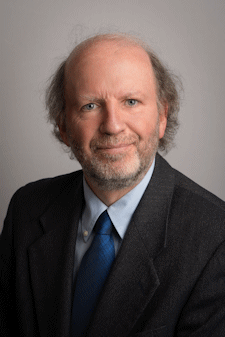 SUNY Distinguished Professor
Dept. of Civil, Structural, and Environmental Engineering , University at Buffalo
Director, Structural Engineering and Earthquake Simulation Laboratory (SEESL) (2018-2020) (SEESL)
Google Scholar Profile
Linkedin Profile and Articles (Posts)
Former Director (2003-2008) and Deputy Director (1998-2003) of MCEER
Welcome to my web page. Feel free to browse
Coordinates
Snail Mail:
Department of Civil, Structural and Environmental Engineering, 130 Ketter Hall
State University of New York at Buffalo, Buffalo, New York, 14260.
Email: bruneau A*T buffalo.edu (syntax shown is in "address munging" mode, to defeat the email-address harvesters of spammers. Replace A*T by @ in actual email address)
Want to talk to the human version:
Phone: (716) 645-3398 (Department of Civil, Structural, and Environmental Engineering)
(but then again, I have voice mail...)
Fax: (716) 645-3733 (Department of Civil, Structural, and Environmental Engineering)
Fifteen minutes of fame...
I have no future as an actor... but, strangely, I am on YouTube!
As a voice actor only, hiding behind my slides:
Voice only:
Finding MCEER Legacy Web-Pages

As a former MCEER Director, I sometimes receive enquiries from individuals searching for material that used to be posted on the MCEER website. That rich and diverse content was used and referenced by many educators, researchers, and practitioners from various disciplines, who have expressed disappointment at the loss of these valuable resources. I have not been involved in the management of MCEER since 2008, and am therefore not involved in matters related to the current website content. However, I am pleased to report that most of the MCEER legacy web-pages can be found on the following website: "Internet Archive – WayBack Machine".
This website takes snapshots of various websites throughout the years, and it is fortunate that a fair amount of MCEER's former website has been archived there, periodically since 1998. Click on a year to view a calendar of days when the site has been archived in that given year. Click on a specific highlighted day to bring up what the website looked like at that particular point in time (at least, most of it apparently).
NOTE: To Students Emailing their cv's
Most professors nowadays receive countless unsollicited emails from individuals who would like to participate in their research activities, either as interns, graduate students, post-doctoral students, or visiting professors. Feel free to forward such information, but note that, due to time constraints and the high volume of correspondence received, I am generally unable to acknowledge reception and/or reply to these letters (even if you email it to me three dozen times, which is aggravating). Given that admission to our graduate program is on a competitive basis, all applications being reviewed by a departmental committee, it is recommended that prospective graduate students follow the directives of the Department of Civil, Structural, and Environmental Engineering (see http://www.civil.buffalo.edu/grad_adm.shtml ).